Awesome

Landing Page
Laapp
Premium Startup & App Landing Page
Besides its beautiful design. Laapp is an incredibly rich core framework for you to showcase your App.
Pick a Demo
Laapp comes with multiple demos, choose the one you want to give a try.
Alternative 1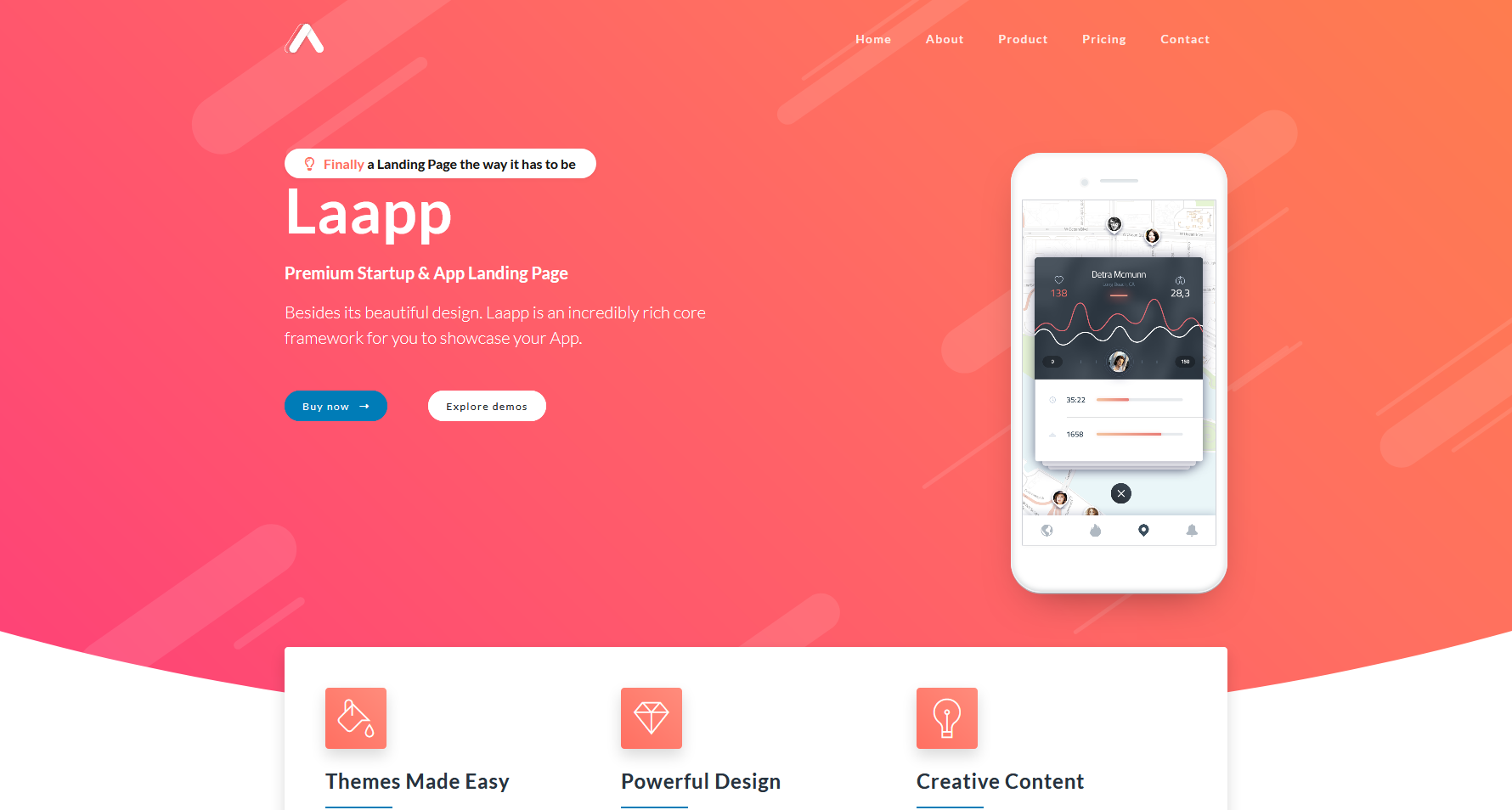 Alternative 2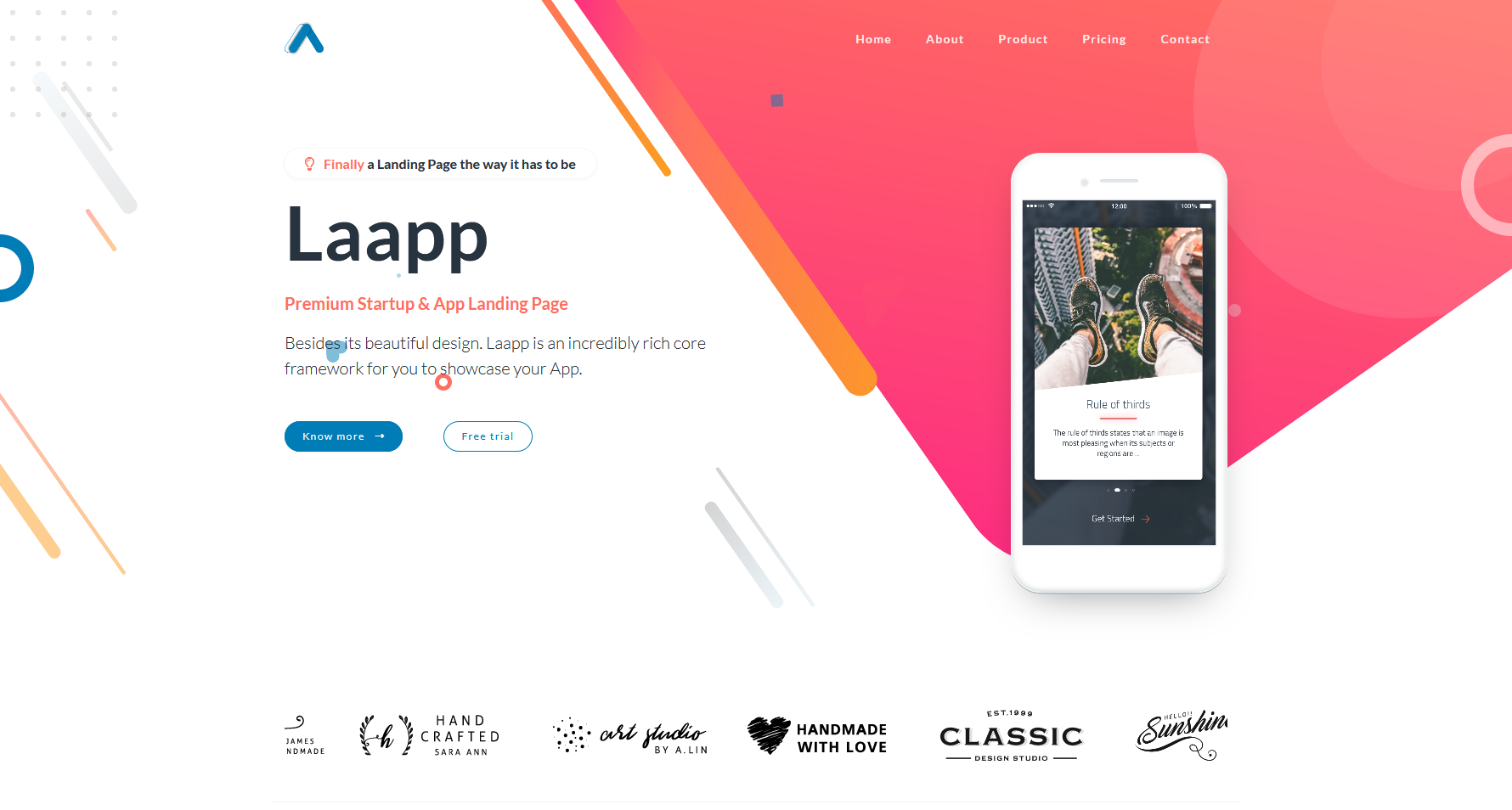 Alternative 3
Ease Themeable
We've made easy to design and themefy our template, the use of SASS files allows designers to easily use the perfect color scheme to fit their needs. Besides, Laapp comes with an extraordinary organized file structure to allow the maximum flexibility when customizing
Not what you need ?
Our commitment is with our customers and providing you with the tool you really need is ur goal. If this template is lacking a feature you really need, we are here to help you, just drop us a line and we'll get it done for you and it wil part of the template.
---
If you want your feature to be unique and not being part of the theme, well we have a solution as well, just contact us at support@5studios.net.
Ready to get started?
Get the theme on themeforest